This open house was active from Oct. 28-Nov. 13, 2022. Information on this website may no longer be current. Email us for more information. 
We're improving Springville Road between the Portland Community College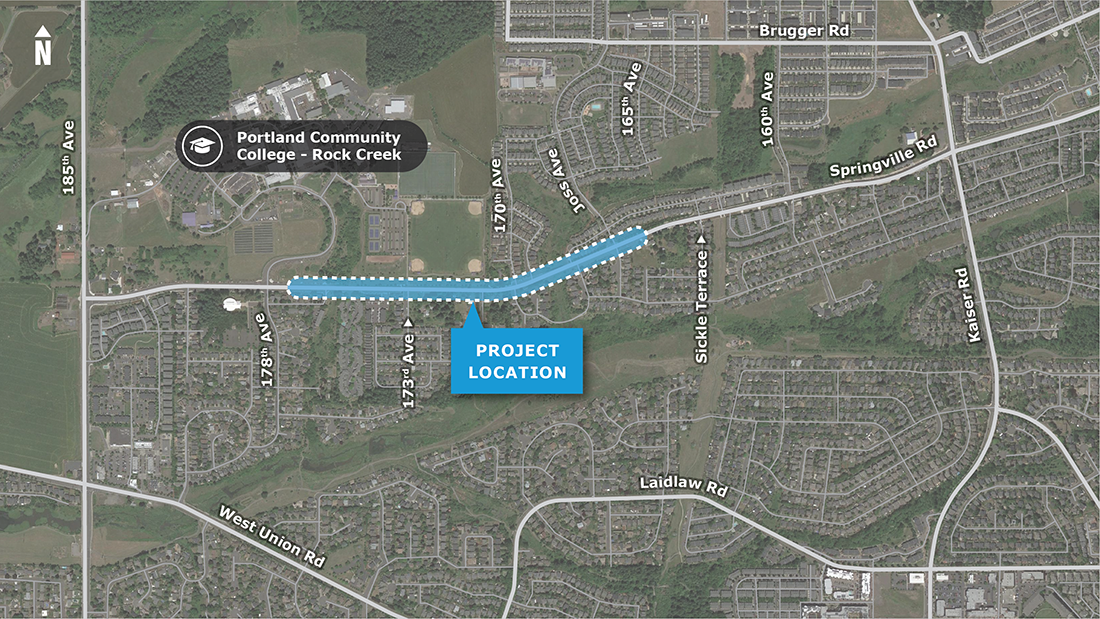 (PCC) Rock Creek Campus and Joss Avenue. This is the fourth project along Springville Road.
We will add:
A center turn lane
Bike lanes
Sidewalks
A section of multiuse (bike and pedestrian) path
Streetlights

Two culverts will be replaced during this project. The larger culverts will improve water flow and fish passage.
Our project ties into work completed between 185th Avenue and PCC. It also ties into work completed between Joss Avenue and Kaiser Road earlier this year.
This work improves access to PCC and improves safety on a busy road in North Bethany.
Three bike and pedestrian alternatives were presented at a previous open house.
Project cost is estimated at $12.7 million, paid for by the North Bethany County Service District for Roads.